Koi Pond Brewing Company was founded to provide high quality, interesting and delicious craft beer while utilizing as many local ingredients as possible and highlighting the culture and history of eastern North Carolina. When we heard that Capitol Broadcasting planned to renovate the Rocky Mount Mills district and retain the beautiful historic homes and mill buildings, with an original focus of promoting a brewing community, we wanted them to see local buy-in. We knew the first brewery at Rocky Mount Mills should be a Rocky Mount original and so began the adventure of Koi Pond Brewing Company. We are a small, family-owned business and enjoy being surrounded by other small businesses and innovative entrepreneurs at Rocky Mount Mills.
"We share a social consciousness and desire to serve our community. It's both our mission statement and our corporate identity."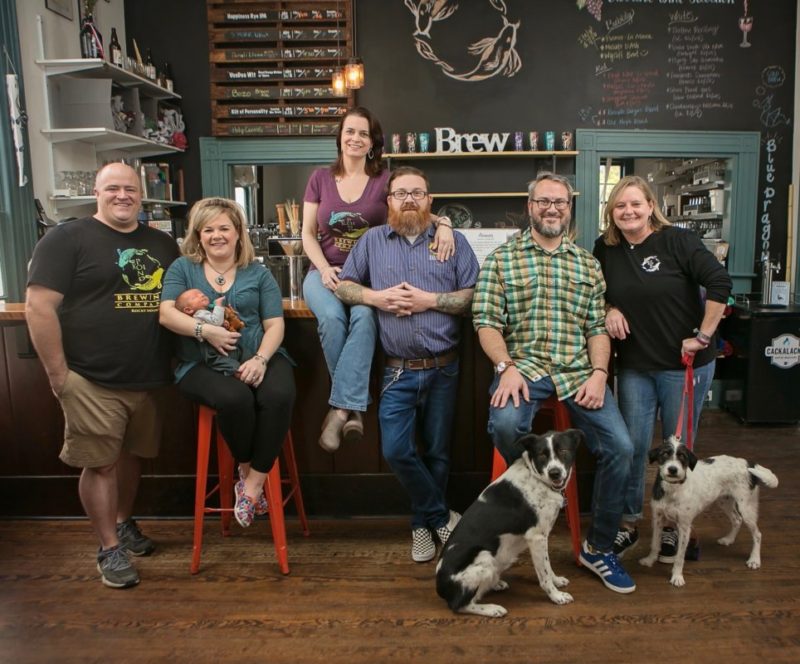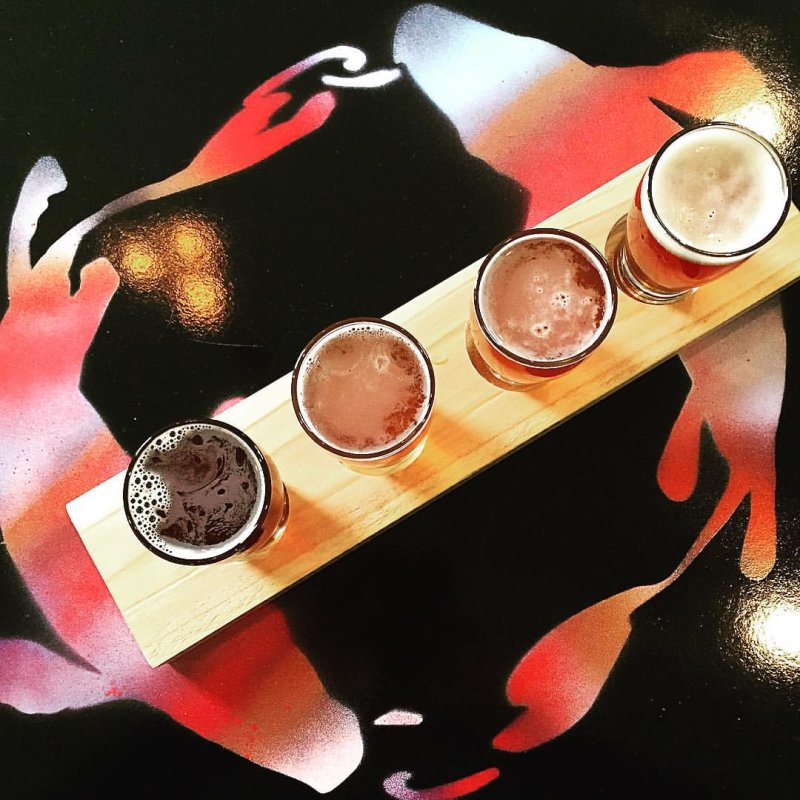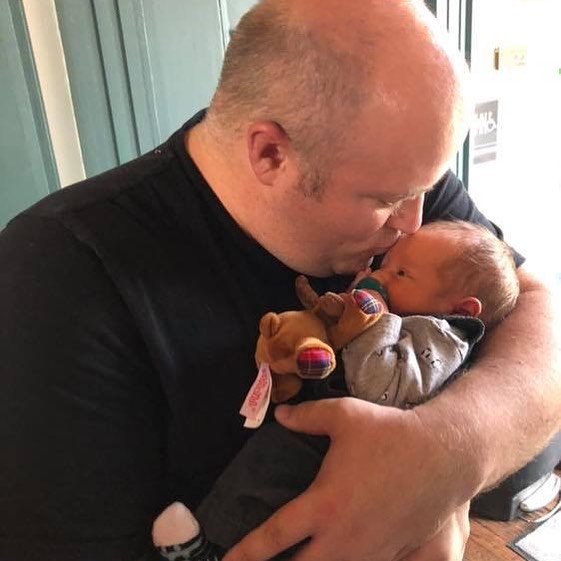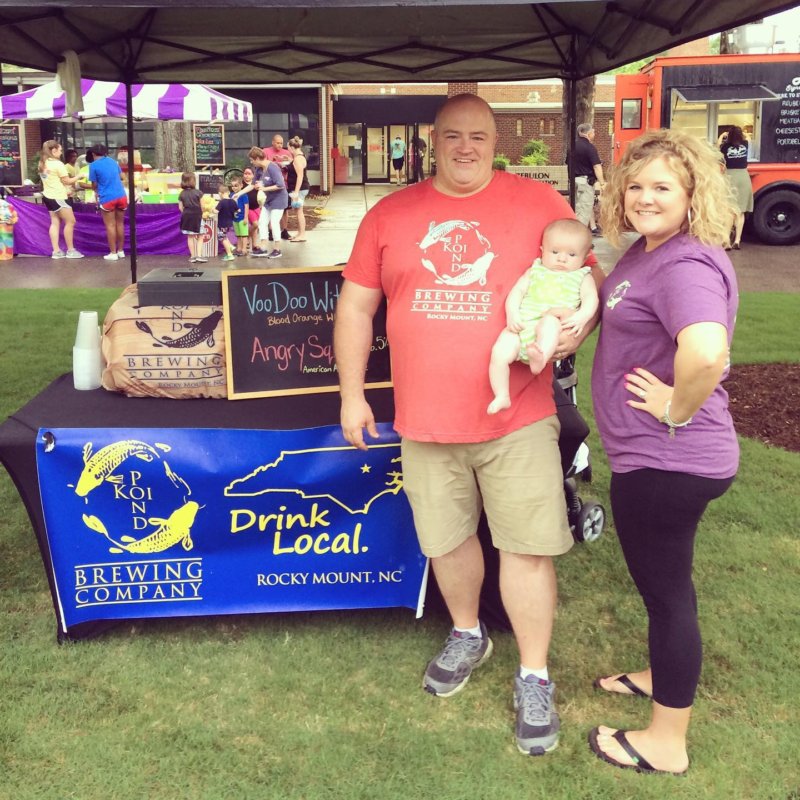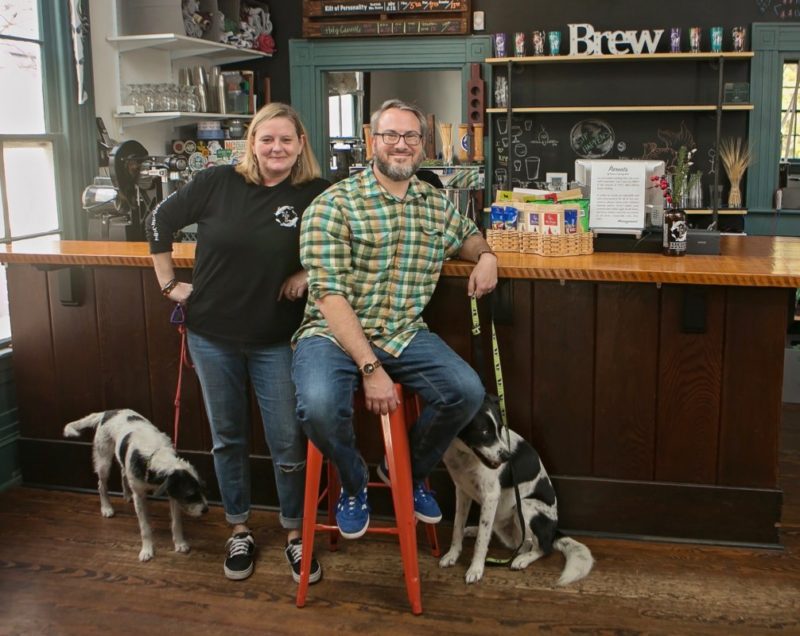 What's in a name? "I literally wear my life and heart on my sleeve," Eric Ghiloni said, pointing to two tattooed koi fish on his left arm. Eric is one of the original founders and the former head brewer of Koi Pond. "(The fish) represent my two sons, who are responsible for the greatest joy in my life and provide the harmony, symbolic to many with Koi, that each of needs to succeed and do good." Koi Fish are known to thrive in muddy water. They have a powerful and energetic life force, demonstrated by their ability to swim against currents and travel upstream, symbolizing lessons and trials that a person may encounter in life, confronting them and overcoming them. We embody that in our mission to create something new and interesting in our community, to bring people together and celebrate every voice, no matter the challenges.
The Pond culture and mission was well summed up by Eric in an article written for Carolina Brew Scene, reprinted here in full:
"As I stand on the patio of The Pond, this is what I see: A young couple playing with their toddler, a middle-aged couple with their grey-muzzled beagle baying at the moon, groups of customers sharing lively conversation and laughter while eating popcorn and Angelo's Pizza (now Tipsy Tomato), all sharing this space with the local bluegrass band. It occurs to me that our brand is dedication to our craft, our community, and our customers. Our industry is product-centered and requires creativity, consistency, stability, innovation, and a lot of hard work. There are more breweries in the US than ever, all of them making beers in more styles than ever to a public that is thirstier than ever for craft beer. So what separates us from the other 4000+ breweries, or even the 350+ breweries just in North Carolina? There's a long list of things that set a brewery apart from the pack, but the biggest thing that makes a brewery unique is its brand.
Koi Pond Brewing Company began long before our doors opened on January 3rd, 2016. After years of developing our beers, our marketing, designing, forecasting, dreaming, and a lot of blood, sweat, and tears, we became the first business at the Rocky Mount Mills and the first brewery in Rocky Mount. The journey that Mary, Deborah, Matt and I have taken to where we are today, as friends, as a business, and as its owners, is as much as part of Koi Pond's story as the beer itself. Koi Pond was founded by four people with similar views of the world, and with four distinct sets of experience and ability. We share a social consciousness and desire to serve our community. It's both our mission statement and our corporate identity. We became an even stronger team when our manager Josh Parvin joined us in 2018 as a co-owner of the business.
We put great pride in our product and take great pride in serving it to our customers. The point where we make that sale – that connection – is the point where we most directly communicate to those we serve what we're all about. All the brewing, purchasing, payroll, design work, mopping, ere. that has gone into making and serving that pint of beer builds to that moment where we give vou, the beer drinker, what we have made. When you drink that pint, you are drinking the sum total of our effort and love for our work and what we make and do. At that point, you become part of our community. From there, you can tell your friends about this cool little brewery in Rocky Mount, bring your family out to visit when they're home for the holidays, and, if you really like us, you can be a regular and put your name on the wall, or buy merchandise and show off Koi Pond at places the world over. Even Stonehenge. No, seriously-that happened."