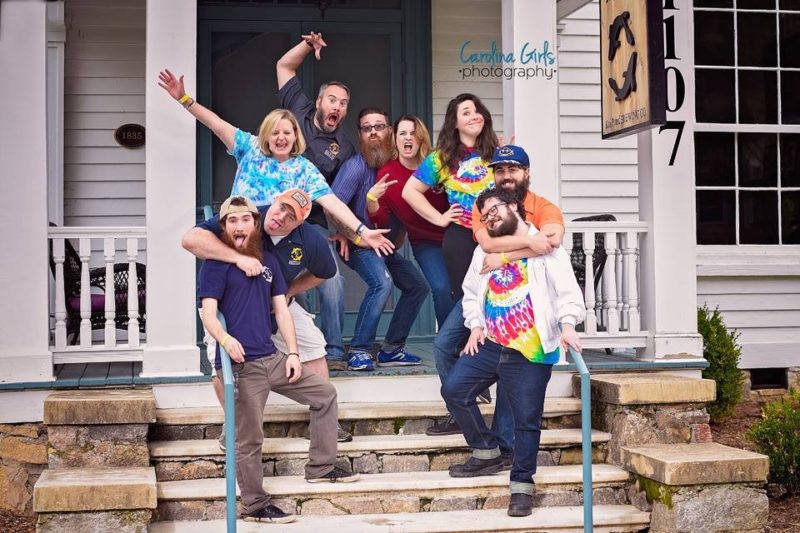 ---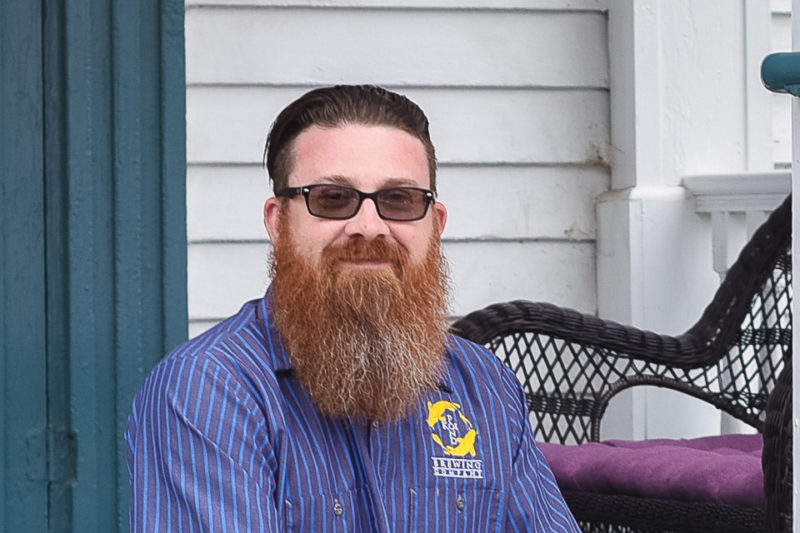 I'm Eric. I "founded" this thing that we call Koi Pond Brewing Company. I'm the brewer, which means I make a really big mess, then clean it up…wash, rinse, repeat. I went to school at East Carolina University, studying a little bit of everything before settling on a degree in Business with a concentration in Marketing. I'm married to Mary, the other Ghiloni at Koi Pond. We have 4 sons and a brew dog named Barley. Barley injects herself into most EVERY aspect of the brewing process and requires lots of attention and love, not unlike our beers.
I'm a musician and I enjoy building guitars. I run marathons very slowly, as to get the most out of my registration fees. I like to draw, paint, and "create".
As far as beer, my tastes change regularly. Whether it's an IPA or a Saison, I look for balance and interesting flavors. My favorite beers have always been ones shared with friends.
---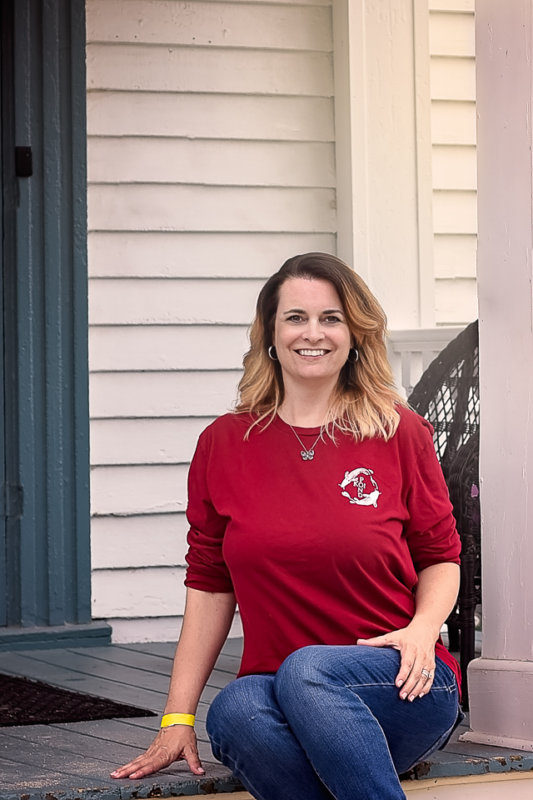 Hi, I'm Mary. I am a co-founder of Koi Pond Brewing Company, and the "other" Ghiloni. Here at KPBC I help with the brewing and work on marketing and branding. I am a Hospice Nurse by trade and love helping people. I have mastered the art of bottle cleaning and sanitizing. I have also become very proficient in bottling our beer, which has earned me the nickname beer mistress.
I am a graduate of NC State with a degree in zoology. So unlike Matt, I love to watch all things Wolfpack….GO PACK! Upon graduation from State, I decided that I wanted to enter the healthcare field and went to nursing school.
I am so excited to work with this group of individuals, and for this opportunity to share our craft beers with all of you.
---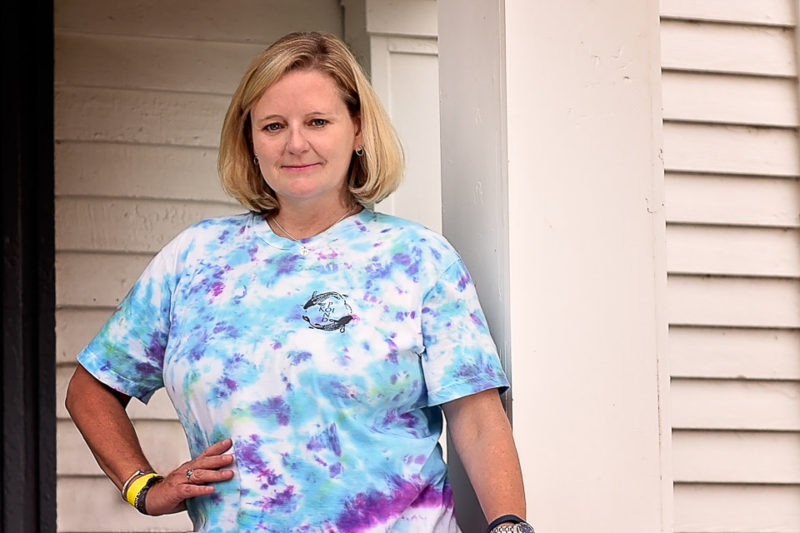 My name is Deborah and I'm a craft beer convert. Wine and food have held a place in my heart for years. I studied both voraciously, reading and absorbing (literally), even completing the Level 1 course certification from the Court of Master Sommeliers.
I've always enjoyed beer, particularly craft brew, but it was not my passion until I began tasting the amazing beers coming across the State of North Carolina. These were beers with a sense of place, a place that I know, demonstrating artistry, ingenuity, optimism, and boundless creativity. I grew up on a farm in Greenville, NC, and take great pride in eastern North Carolina. Witnessing the success of new craft brewers in the region has been an inspiration. We can grow things here, and we will.
My husband Matt and I moved to Rocky Mount 15 years ago and have practiced law here ever since. I am a partner in the Financial Services section of my law firm, Poyner Spruill LLP. I am also the practice group chair for our firm's Brewery, Winery, and Distillery Law Group. When we are not practicing law or building a brewery, we focus on friends, family, our adorable dog Amos, and seizing every possible travel opportunity.
---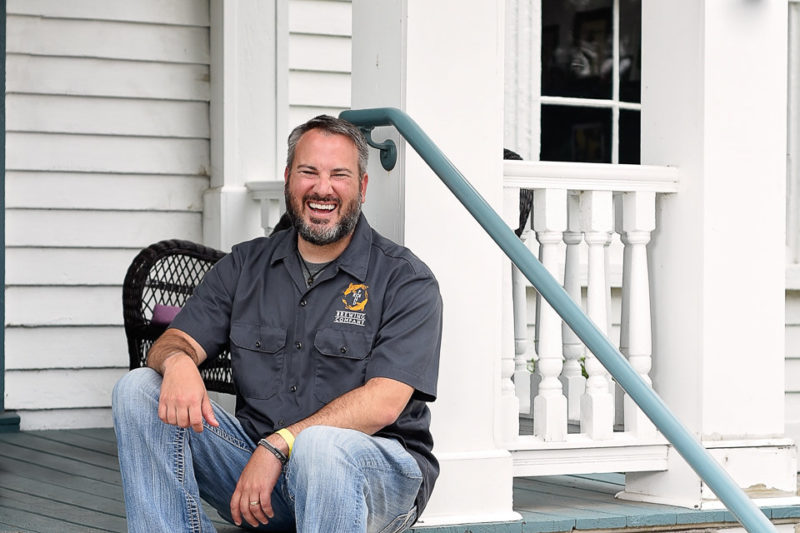 My name is Matt. I am a co-founder of Koi Pond Brewing Company. Here at KPBC I am the Consigliere and Taste Master General. I grew up in Morganton, North Carolina and went to school at UNC-Chapel Hill and NCCU School of Law. As you just likely guessed, I am a lawyer. I have a wife, Deborah Sperati. She is also a co-founder and a lawyer. We have an awesome brew dog named Amos. Amos loves beer, but he also loves being outside, treats and love.
When I'm not lawyering, I love to watch all things Tar Heels, drink good beer (and wine), eat good food, participate in mud runs, read a good book, go to the beach and travel around the world. I'm a first degree black belt in Tae Kwon Do but I have never used said skill as I am also very laid back.
I don't like the sound of squeaky Styrofoam or watermelon but otherwise I like just about everything else.
I am a freak about perfection, integrity, honesty and quality. I think you will see that in our beers.
As far as beer, I like IPAs the best, but also a good stout, but really I just like drinking good beer with good friends.
---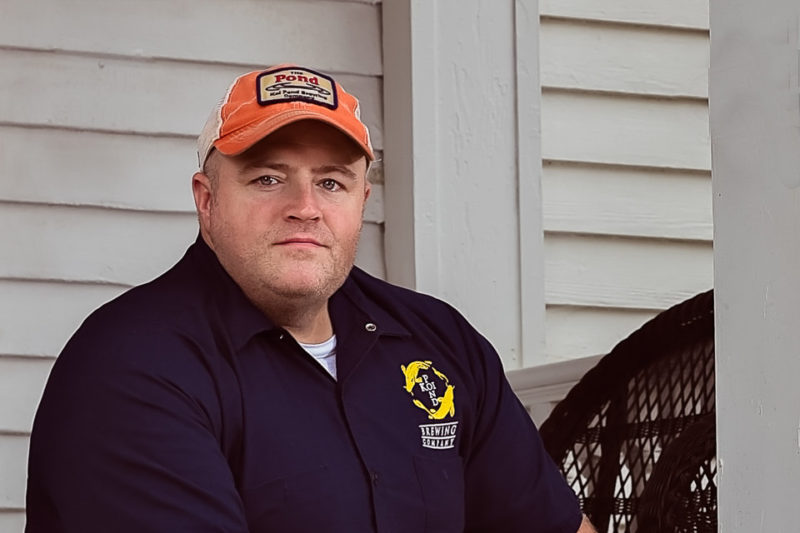 I'm Josh Parvin.  I manage the taproom and distribution.  I've been with KPBC since before we opened and love sharing our beers with our customers. In my spare time I like to spend time with family and try new and different beers.
---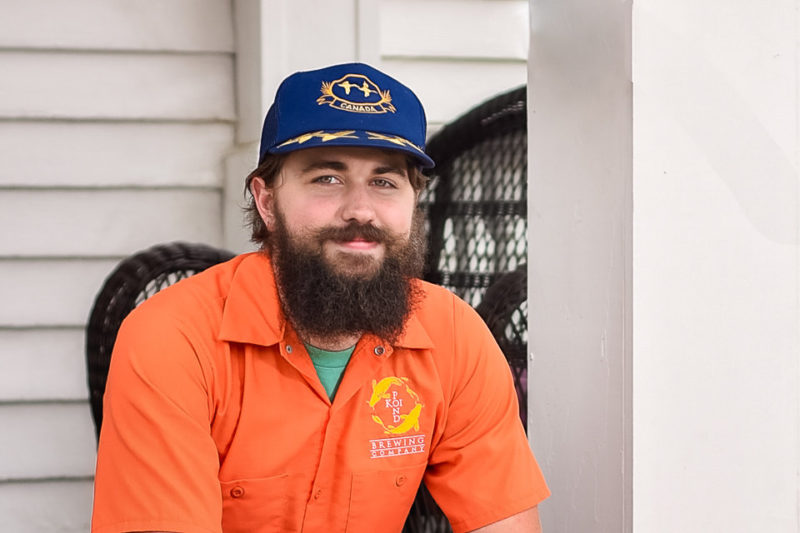 My name is Austin Baker.  I have been with KPBC as a brewer since March of 2016.  When not making beer I enjoy the outdoors while cycling or kayaking.  You can also find me behind the bar a few times a week.
---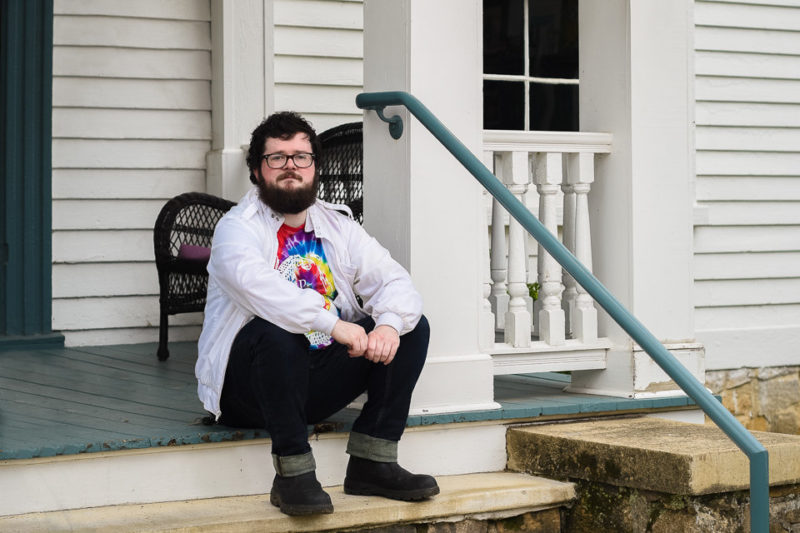 I am Paul Pelletier.  I have been with Koi Pond since July of 2016 as a brewer and bartender.  I enjoy listening to music and am excited about the upcoming birth of our first child.
---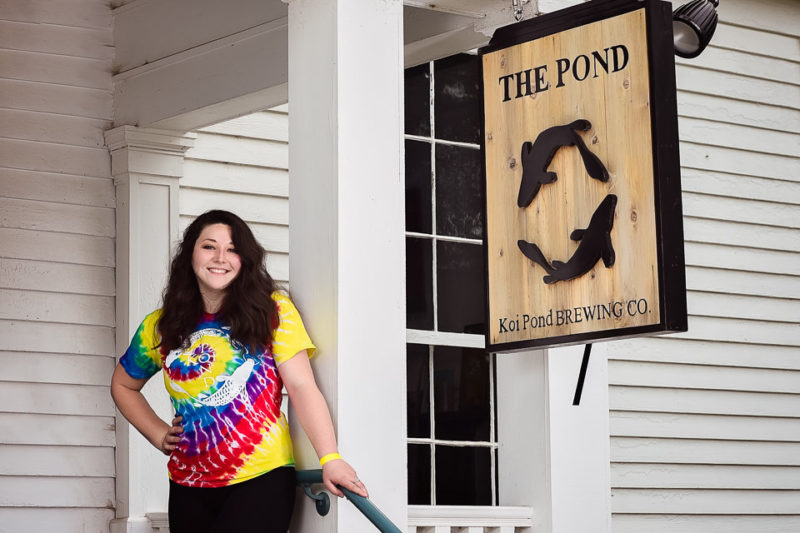 My name is Megan Smith.  I've been at KPBS since the end of 2016 as a bartender.  When I'm not at The Pond I am in school at North Carolina Wesleyan College.  C U @ The Pond!
---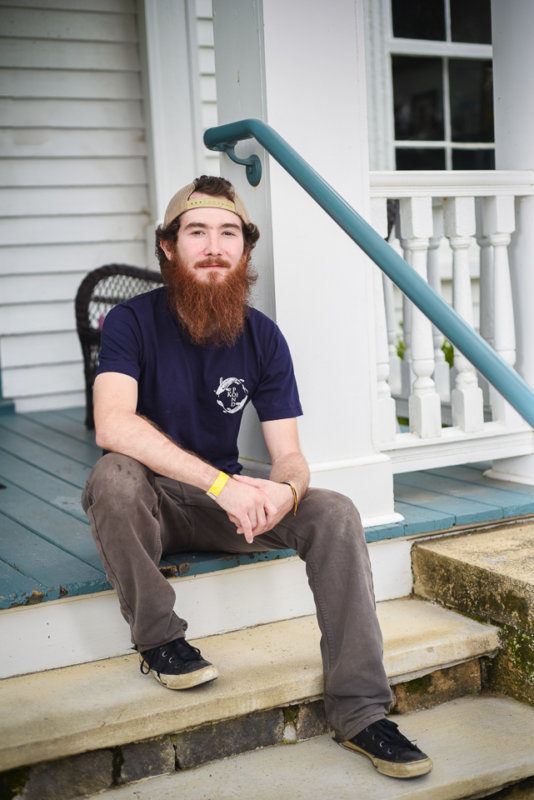 I'm Vaughn Slep.  When I am not installing security systems I am helping out behind the bar at The Pond.  I enjoy spending time with family and friends and I love craft beer.