Do what you love and you will never work a day in your life.
Find your passion.
These are all things you may hear in a graduation speech. But today, I find myself living these clichés. Several years ago I began brewing beer as nothing more than a hobby. I quickly became a weekly back porch home brewer. Brewing combined a lot of things I loved: cooking, tinkering with gadgets, creativity, and, well, beer. The home brewing/craft beer cultures have spread like wild fire in the past few years and as I progressed as a brewer, I came to appreciate more and more styles of beer and slowly began to feel like brewing was something I could do for a living.
Ridiculous, right?
Don't turn your hobby into "work", you'll regret it.
You've got a steady job, why risk trying something new on your own?
While all these things were going on, a group of people were busy making plans for the former cotton mill here in Rocky Mount. Within a very short period of time, a few things happened: 1) I decided to pursue brewing as a career, and 2) the Rocky Mount Brewmill became a reality. Not being one to ignore serendipity, I decided to follow my dream (these clichés really do work).
So in cinematic fashion (imagine the following as a montage in very fast motion)…Name the company…brew beer…file for incorporation…start refining recipes…form partnership with 3 of the most amazing people I have ever known…freak out at the prospect of being self-employed…start testing beers with focus groups…deep breath…design logo…name beers…refine business concept…lease property for business while we obtain required permits…write business plan…sign lease with Brewmill…leave my day-job…brew more beer.
All these events have been unfolding as our future brewery and taproom are being created in a renovated house built in 1835 that was once home to the Superintendent of the Rocky Mount Mills. So, as we await completion of our building, I thought it would be a good time to reflect on how it feels to change careers at 43 and enter the craft beer industry during this time of unprecedented growth in a town that has seen more than its share of adversity in the past few decades.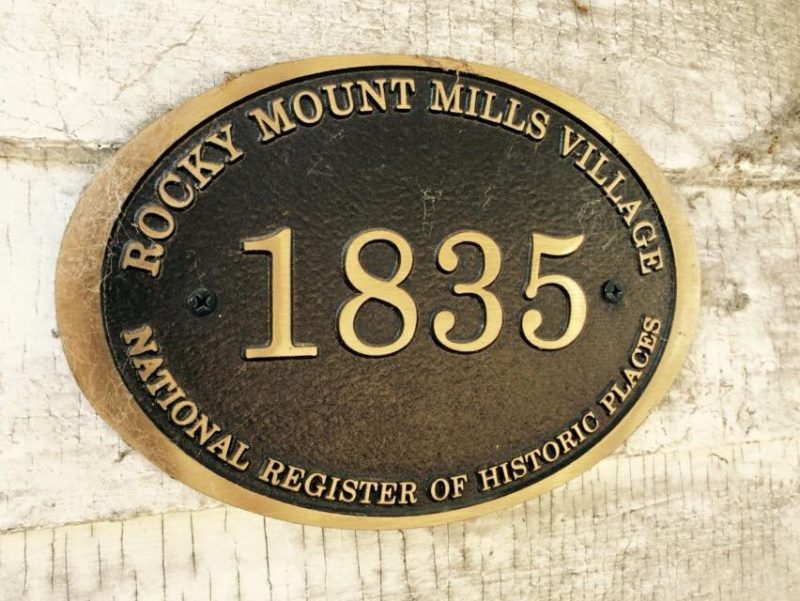 Anxiety is natural when starting a new venture. The unknown can make for long nights staring at the ceiling working through ideas, or googling answers to the thousands of questions that come up regarding permitting, alcohol laws, signage, leases, insurance, OSHA, budgets, and the list goes on. I am blessed to be in a partnership with 3 people that have the skills that I don't. They have patience when I don't. They have energy when I am spent. Anxiety is quickly pushed back when one has partners with such broad and diverse abilities. Nothing ventured, nothing gained. I think that about sums it up, however, I have had a few tantrums (thank you Mary for talking me down). In fact, Mary, Matt and Deborah have all had occasion to help me through the stressful times of this startup. Koi Pond Brewing Company has become an extension of the 4 of us. We are all very protective of it.
I am very proud of what we are building. We have a great product. We have a unique concept. We have a solid business plan. We have an amazing partnership. We have a supportive community. We are the first business opening in the Rocky Mount Brewmill (google it…the Brewmill is a worthy of a whole separate blog post). The Pond (that is the name of the brewery/taproom to be operated by Koi Pond Brewing Company) will be the realization of almost 2 years of dreaming, planning, working and brainstorming. We have laughed and cried. We are almost there.
Here is how it will all work:
When Koi Pond Brewing Company opens The Pond you will be able to come enjoy a locally-made craft beer or a glass of wine curated by our sommelier while snacking on food prepared by Milton and Miles (or you can bring your own food). You can sit inside our historic taproom with your kids (Yes, with your kids). You can hang out on the patio with your dog(s). You can play a variety of games with your friends inside and out (2X4 Jenga and cornhole to name a few). Meet up with your group of friends, your running group, your cycling group, sewing circle, quilting bee, or bring your staff for team building, or just come in for a craft beer and catch the U.S. Open or Super Bowl…Sometimes you want to go where everybody knows your name.
So, how DOES it feel?
Words really do fail to describe what I am feeling right now. Every adjective I can summon is overused or lacks the impact needed to adequately express how it feels to be opening a business in an industry I respect, in a town I love, with partners I consider my family, with my wife who has been an inspiration and encouragement from the word go, in a tradition of NC brewers I admire and in an historic development that inspires awe and hope to our community. So I will save the "awesome" and "epic" and "incredible" and say that I am secure in the knowledge that this has progressed as it was supposed to. I am happy to see our dream come to fruition. I am excited about the opportunity we have been afforded. I am confident that our community will support our venture. I am proud of the work we have done and the beer we brew. Finally, I am humbled that I find myself looking square in the eyes of the future of this company and of our team, and what I see makes me smile. I sleep well at night knowing we are doing the right things, the right way and at the right time. So, I think I can best answer the question by saying, "It feels really, really good."